Thermal Printer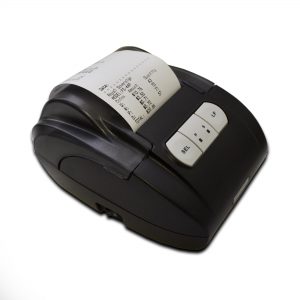 Quick Overview
Thermal Printer for FS-44P Coin Sorter and RBC-4500 Bill Counter RTP-1
Thermal printer for FS-44P coin sorter and RBC-4500 bill counter
Save time with bank deposits by printing totals
Accurately keep track of your coin/bill count
Easy to use paper feeding technology
Portable
___________________________________________
The RTP-1 thermal printer is an attachable printer option for the FS-44P 4 row digital coin sorter and the RBC-4500 electric bill counter with value counting. This printer is a must have for cash management it will provide a convenient printed receipt of the coin or bill count amount of each denomination, the dollar value amount if each denomination, and sum total dollar value of your entire coin or bill count.
Indicator Light
When power switch is on, the Red Power Indicator will be lit.
When printer is ready to print, the green Status Indicator will be lit.
Easy to Use
Easy to Use paper feeding technology. Unit includes a roll of receipt paper.
Printing Modes
The printer will automatically set to online mode when switch is turned on.
Connects to Coin Sorter
Use cable to connect the Serial Connector on the back of the printer to the Printer Port on the back of the FS-44P or the RBC-4500.

Request a Quoteor GIVE US CALL  1-876-754-8219 / 1-876-906-3230