RCD-2120 Quick Scan Counterfeit Detector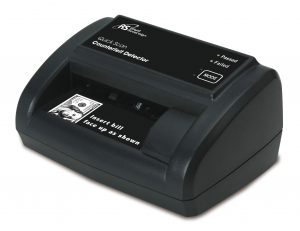 The Royal Sovereign RCD-2120 Quick Scan is a counterfeit detector that detects fake bills through instant scanned readings. No longer will you have to keep your customers waiting in line while you or your employees manually check for counterfeit bills. The Royal Sovereign Quick Scan provides accurate counterfeit readings in just half a second and works with 5s, 10s, 20s, 50s, and 100 dollar bills.
The Quick Scan runs a rigorous multi level detection process that includes an infrared test, a magnetic ink test, and an image                                                                                                                 verification tests.
The RCD-2120 can provide multiple time saving and security benefits for your business.
Request a Quoteor GIVE US CALL  1-876-754-8219 / 1-876-906-3230